About Unibail-Rodamco-Westfield
Unibail-Rodamco-Westfield is an owner, developer and operator of sustainable, high-quality real estate assets in the most dynamic cities in Europe and the United States.
The Group operates 74 shopping centres in 12 countries, including 39 which carry the iconic Westfield brand. These centres attract over 900 million visits annually and provide a unique platform for retailers and brands to connect with consumers. URW also has a portfolio of high-quality offices, 10 convention and exhibition venues in Paris, and a €3 Bn development pipeline of mainly mixed-use assets. Currently, its €51 Bn portfolio is 87% in retail, 6% in offices, 5% in convention and exhibition venues, and 2% in services (as at June 30, 2023).
URW is a committed partner to major cities on urban regeneration projects, through both mixed-use development and the retrofitting of buildings to industry-leading sustainability standards. These commitments are enhanced by the Group's Better Places 2030 agenda, which strives to make a positive environmental, social and economic impact on the cities and communities where URW operates.
URW's stapled shares are listed on Euronext Amsterdam and Euronext Paris (Ticker: URW), with a secondary listing in Australia through Chess Depositary Interests. The Group benefits from a BBB+ rating from Standard & Poor's and from a Baa2 rating from Moody's.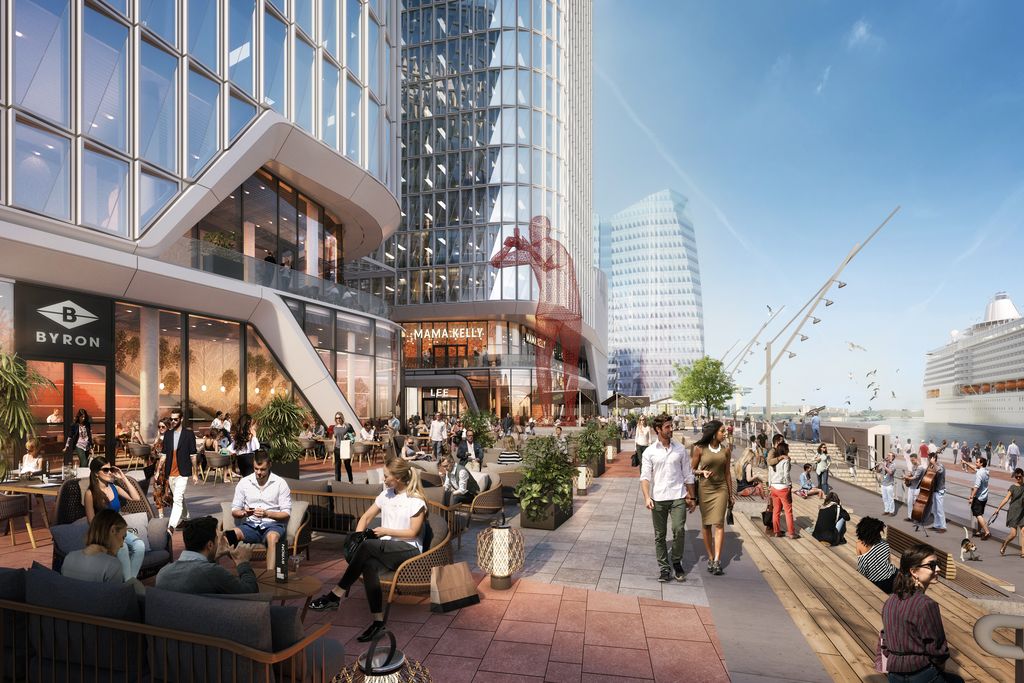 Unibail-Rodamco-Westfield Germany
Unibail-Rodamco-Westfield currently manages 20 shopping centers in Germany, eight of them belonging to the portfolio of the Group. Next to center management, facility management and leasing, one of the main business priorities is the successful asset management for investors and partners. In doing so, the main focus is on modern retail and leisure destinations with an exceptional high quality of stay.
Furthermore, Unibail-Rodamco-Westfield is developing the mixed-use project Westfield Hamburg-Überseequartier in Hamburg HafenCity.
The German headquarter of Unibail-Rodamco-Westfield has been located in the Düsseldorf Airport City since 2015. The company has around 450 employees.