About Unibail-Rodamco-Westfield
Unibail-Rodamco-Westfield is the premier global developer and operator of Flagship destinations, with a portfolio valued at €54.5 Bn as at December 30, 2021, of which 86% in retail, 6% in offices, 5% in convention & exhibition venues and 2% in services. Currently, the Group owns and operates 85 shopping centres, including 53 flagships in the most dynamic cities in Europe and the United States. Present on 2 continents and in 12 countries, Unibail-Rodamco-Westfield provides a unique platform for retailers and brand events, and offers an exceptional and constantly renewed experience for customers.
With the support of its 2,800 professionals and an unparalleled track-record and know-how, Unibail-Rodamco-Westfield is ideally positioned to generate superior value and develop world-class projects.
Unibail-Rodamco-Westfield distinguishes itself by its Better Places 2030 agenda, that sets its ambition to create better places that respect the highest environmental standards and contribute to better cities.
Unibail-Rodamco-Westfield stapled shares are listed on Euronext Amsterdam and Euronext Paris (Euronext ticker: URW), with a secondary listing in Australia through Chess Depositary Interests. The Group benefits from an BBB+ rating from Standard & Poor's and from an Baa2 rating from Moody's.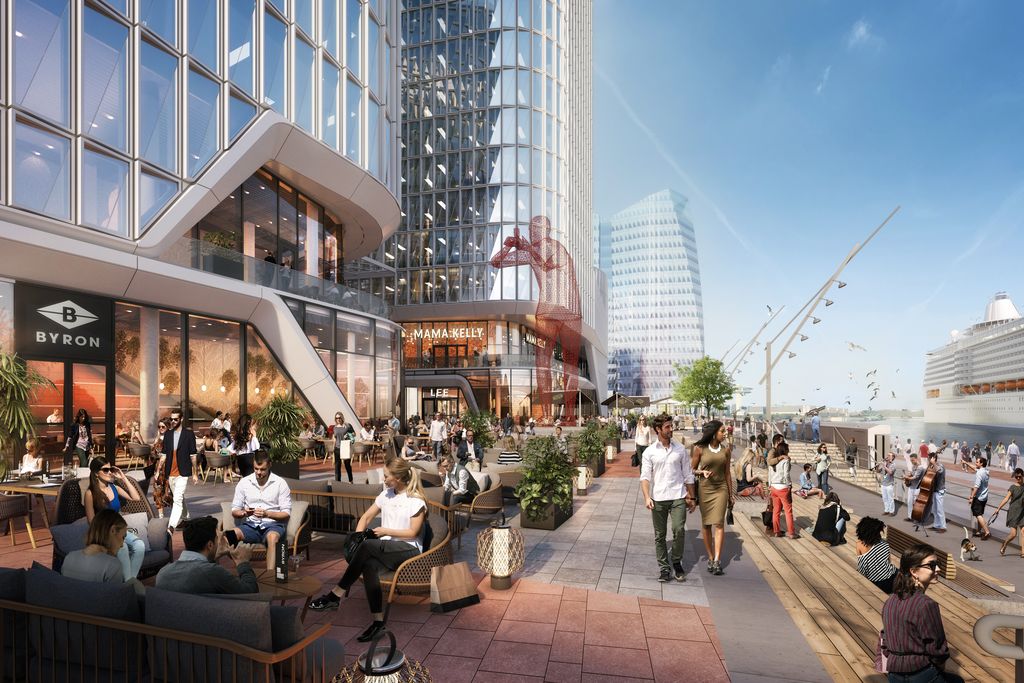 Unibail-Rodamco-Westfield Germany
Unibail-Rodamco-Westfield currently manages 22 shopping centers in Germany, nine of them belonging to the portfolio of the Group. Every year, they attract 170 million visitors. Next to center management, facility management and leasing, one of the main business priorities is the successful asset management for investors and partners. In doing so, the main focus is on modern shopping destinations with an exceptional high quality of stay.
Furthermore, Unibail-Rodamco-Westfield is developing the mixed-use project Westfield Hamburg-Überseequartier in Hamburg HafenCity for more than one billion Euro.
The German headquarter of Unibail-Rodamco-Westfield has been located in the Düsseldorf Airport City since 2015. The company has around 450 employees.