Sustainability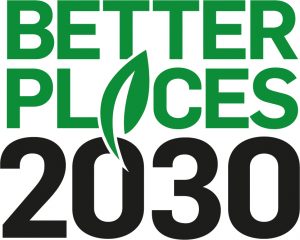 Better Places 2030
Unibail-Rodamco-Westfield is committed to implementing an ambitious sustainability strategy which addresses the main challenges facing commercial real estate. The strategy called "Better Places 2030" expresses our desire to create better places on a daily basis. For this purpose, we move towards a low-carbon economy, anticipate new modes of sustainable mobility, fully integrate our business activities with local communities, and engage all of our teams and stakeholders.
An ambitious strategy
The cornerstone commitment of the Group's strategy is reducing its carbon footprint by 50% by 2030, in comparison with its 2015 level. This low-carbon commitment will be incorporated into the entire value chain with, for the first time, a wide spectrum of initiatives covering the emissions resulting from the activities of both the Group and its stakeholders. With this, we are the first listed real estate company to engage in such an ambitious and comprehensive strategy.
Our agenda: shape the future
The Better Places 2030 agenda revolves around three pillars. Each of them is associated with a global objective, broken down into specific and quantified sub-objectives. Some of them are intended to be achieved in the short term, others will be gradually implemented until 2030. Unibail-Rodamco-Westfield will engage all its employees and its main partners in order to meet these ambitious objectives. All commitments will be tracked on a regular basis using indicators and progress reports on their implementation.
The three pillars of the Better Places 2030 agenda